Cebuanos to benefit from Filinvest Land & Cebu City's ongoing drainage enhancement efforts
08 September, 2023
---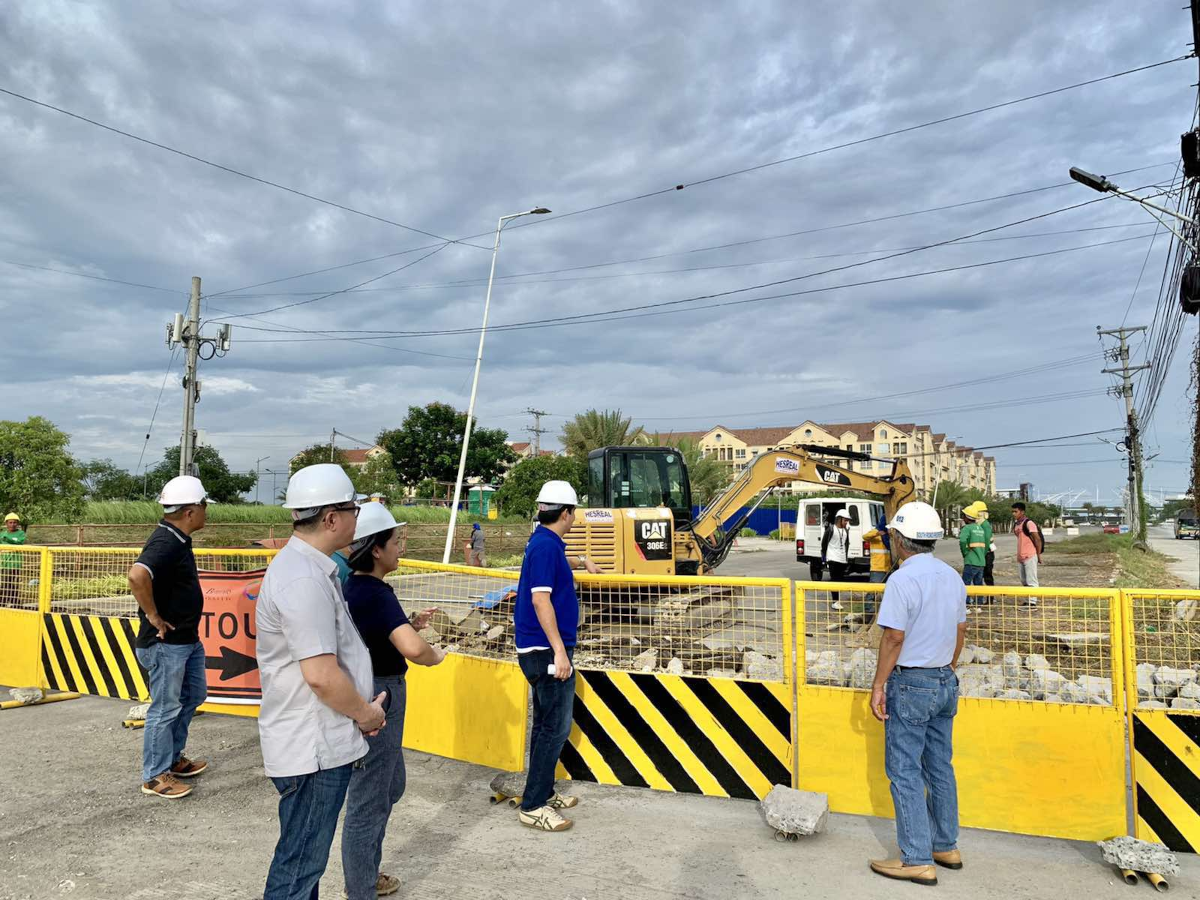 FILINVEST LAND, CEBU CITY LGU JOIN FORCES FOR DRAINAGE IMPROVEMENTS. (2nd from right) JP Escario, Filinvest Land Area General Manager for Visayas, spearheads a comprehensive inspection of an area in SRP near City di Mare along with city officials and technical team members, as part of Filinvest Land's joint initiative with the Cebu City government to improve the area's drainage in times of heavy rain. Escario is joined by Engr. Joemar Aboyabor of South Road Properties Management Office, Gwen Sala of City di Mare, Engr. Roberto Vasquez, and Arnel Tancinco of Filinvest Alabang, Inc.
Full-range property developer Filinvest Land, Inc. (FLI) is continuing its ongoing collaboration with the Cebu City local government unit (LGU) to improve and expand portions of the city's drainage systems, benefiting Cebuanos especially in times of heavy rain.
Construction works are currently ongoing for an additional box culvert in the South Road Properties (SRP) area, near City di Mare (CDM), the Lifestyle Capital of Cebu. These are part of ongoing drainage improvement plans that FLI and Cebu City began implementing as early as 2015.
"We are proud to continue collaborating with the Cebu City LGU in this significant project and provide a sustainable solution to the city's drainage challenges. This initiative aligns with Filinvest Land's commitment to creating sustainable and resilient developments that enhance the well-being of Cebuanos and the environment," said Don Ubaldo, First Vice President for Filinvest Townships.
A box culvert is described as a tunnel-like structure generally built under roads to channel water from one side to another. This feature will greatly expand the current drainage system near CDM and SRP, and properly redirect excess water during heavy rains.
In addition to the planned drainage improvement, sidewalk gutters near CDM were also raised and expanded to benefit pedestrians, and the additional concreting of entrance humps are also scheduled soon.
The Filinvest Group is a key player in championing solutions to Cebu City's water-related challenges, including the provision of potable water.
In a previous courtesy call, Filinvest officials met with Mayor Mike Rama to discuss sustainable solutions to the city's current water shortage, including a proposal to increase Cebu City's water supply through desalination, utilizing the abundant seawater around the province.